Boost Retention and Reputation
Offering training will help your hotel to attract great people, keep them and make sure they do their job well.
Upskill your team with industry-specific training
eHotelier is a leading online education provider for the hotel industry.
End-to-end hotel team member training and development programs.
CareerTrack is a professional development framework supporting aspiring hospitality leaders' continual growth.
The short courses available through this program build to certifications at all levels and across all departments of a hotel's organisational structure.
Components cover onboarding essentials, executive certifications and core electives. Create your own courses and access dashboards for simplified tracking and reporting.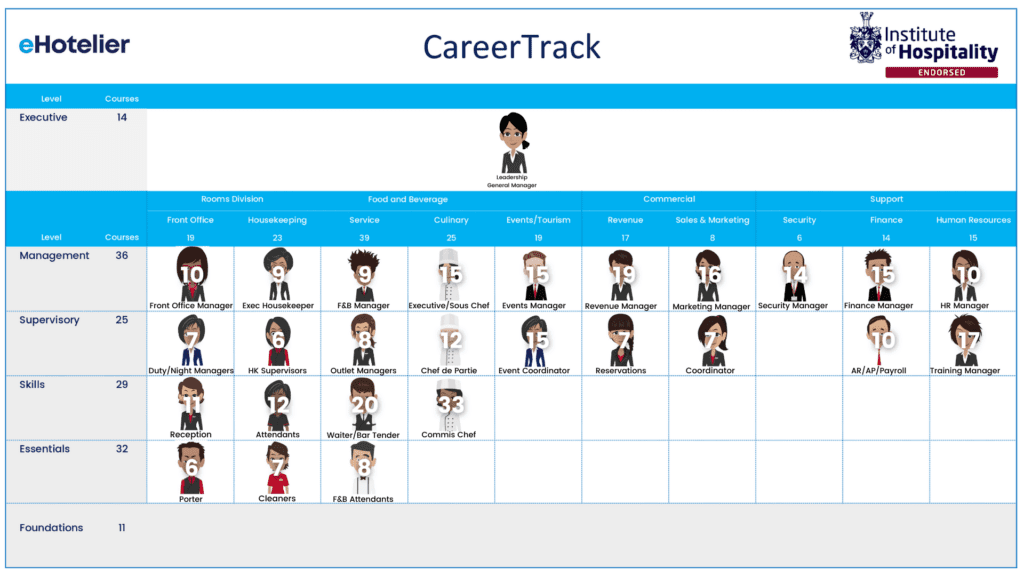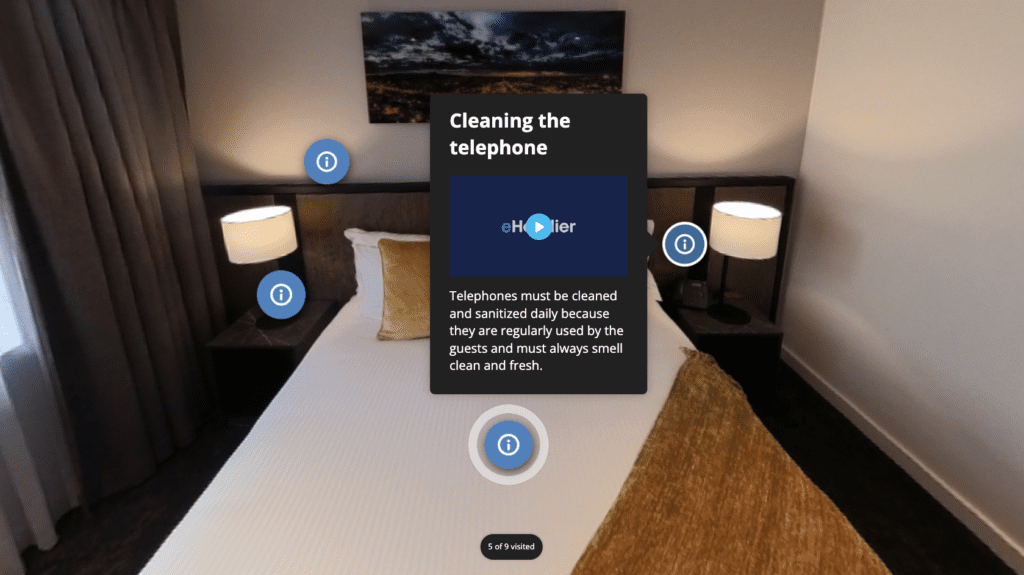 Guest Room Cleaning and Presentation in VR
This course can be tailored to your hotel's brand standards and processes, ensuring seamless integration into your training program.
Improve room cleanliness and presentation with our VR training. Tailored for your hotel.
Evaluating skills, benchmarking competence and discovering areas for individual improvement.
Leadership Baseline is designed for hotel leaders. As hoteliers ourselves, we understand the multifaceted nature of hotel management and the need for diverse skills, including leadership, operations, finance, human resources, revenue management, marketing and ESG.
Covering all essential disciplines necessary for successful hotel management – human resources, finance, revenue management, marketing, and operations. We don't just assess your skills; we provide a clear pathway to understand your strengths and identify areas for improvement.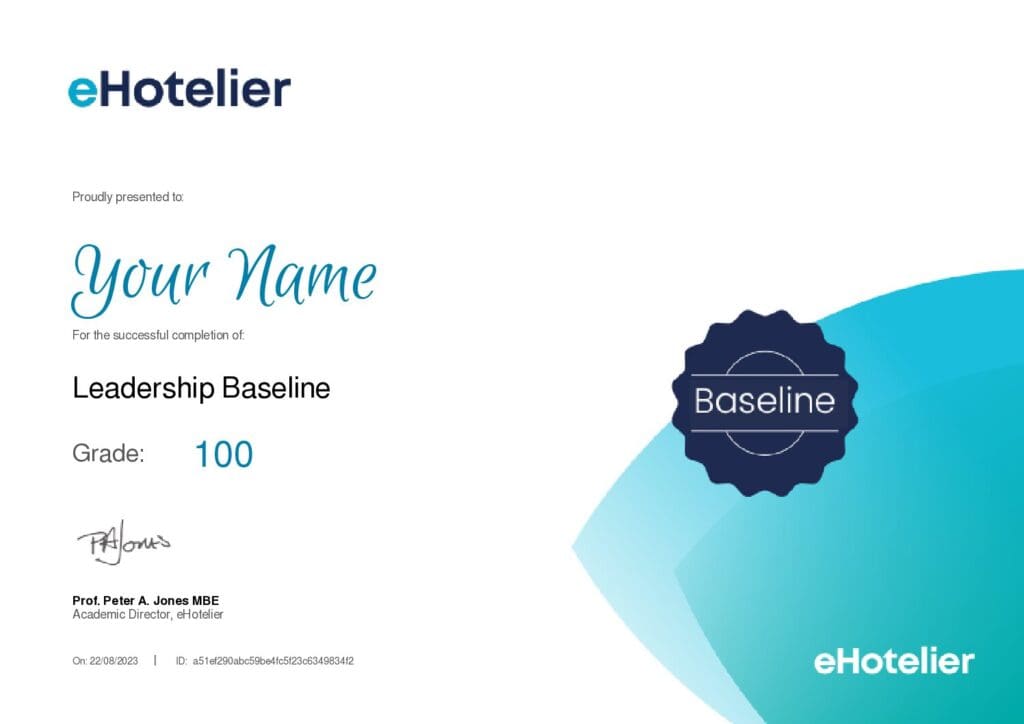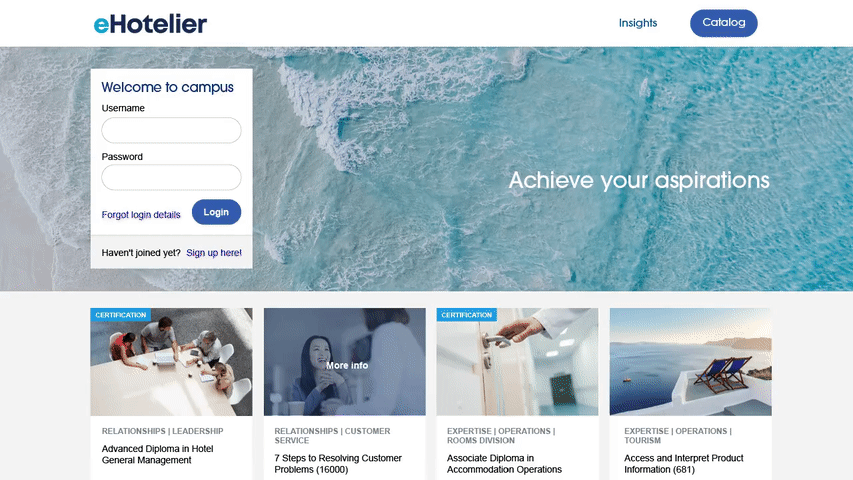 Train your team under your brand
eCampus is the perfect solution for busy hospitality teams who need access to fast, effective training.
Create a more consistent experience by taking our existing learning management system and white labelling it to fully integrate with your branding and messaging.
Happy to be hiring again, but need to train your team ASAP?
Our solutions will help you develop a better performing team, sooner.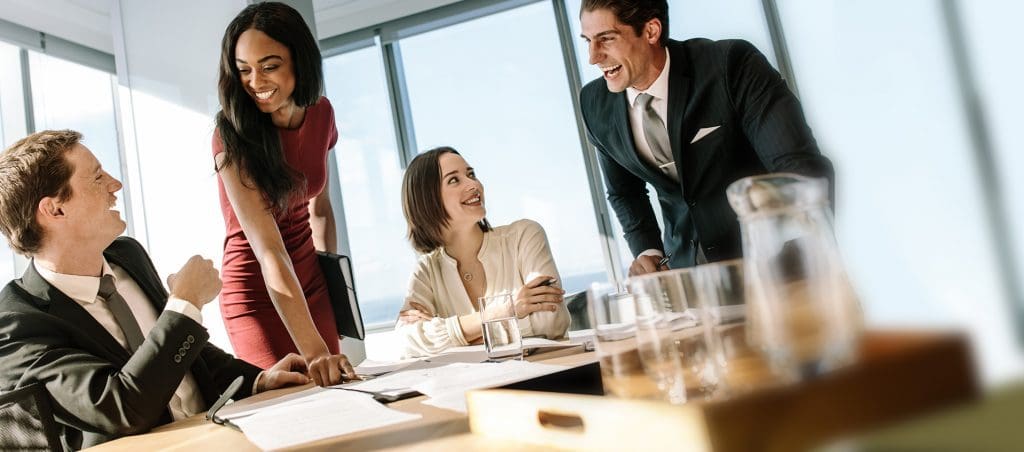 Take your business to a new level with flexible enterprise training solutions curated to your unique requirements.
This solution offers online training courses for hotels in Australia, Singapore, the USA and other countries worldwide.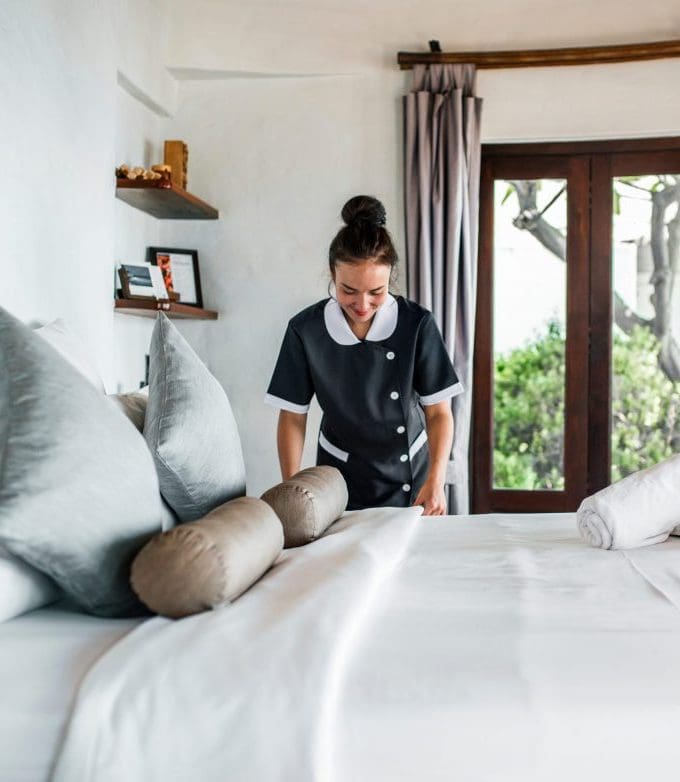 Whether you need assistance with Front of House onboarding or specific training for your Housekeeping or Food and Beverage team, our Essentials courses will quickly get recruits up to speed.
Each package contains five courses
Onboarding new team members
Upskill team members
From $4.50 per license
Report: Hospitality Technology Innovations
A deep dive into the latest developments, trends, and future innovations in hospitality technology from over 130 leading minds in the industry.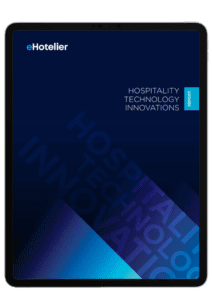 Hotel and Hospitality News for Professionals
Want to progress your career in the hotel industry?
Keep up to date with the latest trends, as shared by the smartest minds in hospitality.
Follow our calendar of events, conferences and webinars and learn from industry thought leaders.
Explore opportunities through our global, hospitality-specific job search platform. List your vacancies for free.